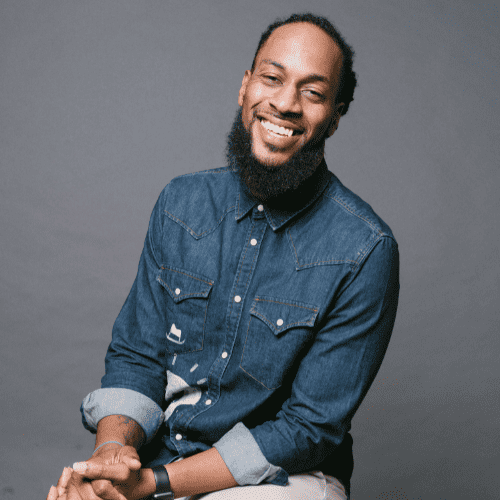 From the day he was born, Speaker, Creator, Rapper and Coach, Corey Michael Sanders was labeled a Risk Taker. It has been his insatious curiosity, bold character and refusal to accept the status quo that has made him the influential speaker and gifted community leader he is today.
As creator/rapper now speaker, Sanders weaves song and story to deliver high-energy keynote presentations that challenge audiences to leverage who they are to change the world around them. He equips aspiring leaders with the necessary tools to grow in leadership and encourages listeners to push through the ups and downs of chasing dreams. Sanders' combined 16 years of experience as band front man and music business major along with 19 years as husband and father have not only taught him how to own a stage, it has given him a wellspring of wisdom and experience to draw from.
Sanders' style can best be described with a term he often uses called 'entertrainment' where his relatable humor & personal anecdotes move audiences to laugh and engage all while learning invaluable truths. Sanders is a natural born communicator and it is evident in his uncanny knack for making meaningful connections.  He is driven by his deep seated desire to help others maximize all their potential.  From the moment he hits the platform, Sanders takes his listeners on a journey and leaves them more inspired and enlightened than when they came.