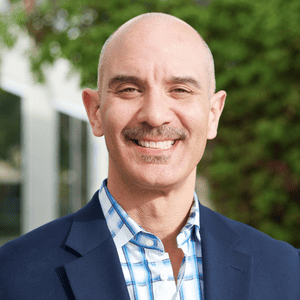 Rev. Dr. Fraser Venter is the Free Methodist Strategic Catalyst for Love-Driven Justice . A position that serves and encourages the FMCUSA Conferences, Churches, Networks, Pastors, and Leaders to know and demonstrate God's heart for Justice.
Recently Fraser was the Lead Pastor of Cucamonga Christian Fellowship for 25 years, a multi-site and multi-lingual congregation. In addition to his former pastoral role in the Rancho Cucamonga area, he served as one of the Southern California Free Methodist Superintendents.
With regard to family, Fraser's claim to fame is that when he married JoAnne, he 'married up.' And that is still true after 30 years. He and JoAnne have been blessed with two adult children, Madisen and Jeffrey, who are amazing world changers. And now the captor of his heart, his first grandchild, Gabriel William Marble.