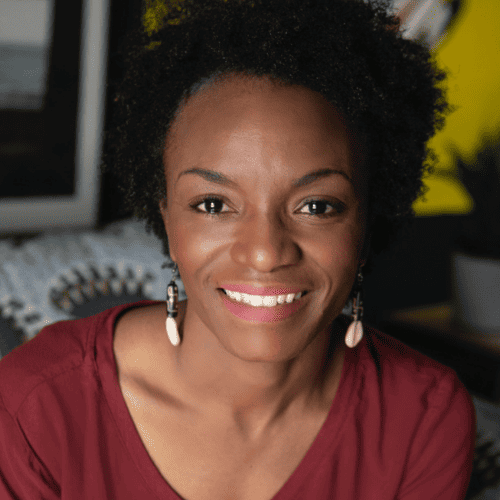 Robin Sanders is a captivating communicator, artist and educator with over 17 years of professional experience in teaching and performing.
Sanders opted out of becoming an on-air radio personality and instead traveled nationally and internationally as a dance/choreographer and performer. Sanders' eclectic style includes both audible imagery making and kinetic storytelling.
Sanders' body of work includes speaking, teaching, and choreographing at a host of dance schools and collegiate organizations including Bates College, Bowdoin College, Colby College, University of Memphis, Vanderbilt University, University of Miami, Seattle's Velocity Dance Center, Collage Dance Collective and New Ballet Ensemble.
Her commissioned works includes but are not limited to: Unload @ Fairfield Museum and History Center (2019); LinkedIn National Conference (2018); "Honor Thy Mother" featured at TED Conference 2017; "At the Geffen" featured at Geffen Playhouse's Backstage At The Geffen; "The Elements" featured at Standing Rock at ComplexCon, "See What I'm Saying" commissioned piece written for Jon Boogz, and "An Ode to Hip Hop" featured on So You Think You Can Dance.
Sanders' latest choreographic work includes: "For The City' featured in Memphis Renaissance: Going on From Here with New Ballet Ensemble and School, Memphis Symphony Orchestra, and Levitt Shell and National Civil Rights Museum's Freedom Awards.
Sanders currently tours with the movement artist collective Movement Art Is as the featured spoken word poet, writer, and education director. She is also the co-founder and director or Out Loud Artistry (OLA), a performing arts training and mentorship program.